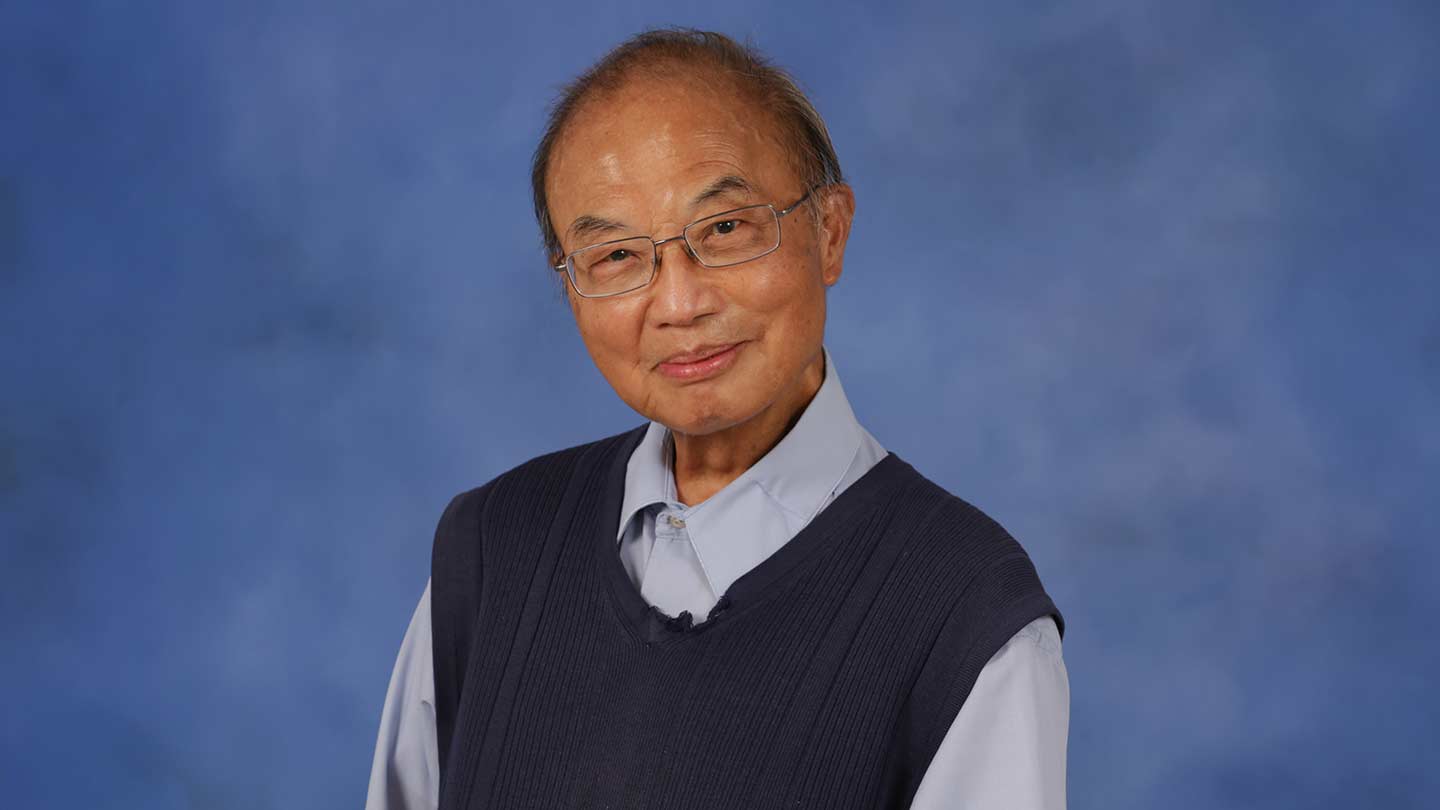 Michael Mercier / UAH
Dr. Fat D. Ho, a Professor in Electrical and Computer Engineering at The University of Alabama in Huntsville (UAH), a part of The University of Alabama System, achieved a significant milestone this past year, marking 40 years at UAH.
Dr. Ho received his Ph.D. from Southern Illinois University in Carbondale, Illinois and joined the Department of Electrical Sciences and Systems Engineering at Southern Illinois University as a Visiting Assistant Professor in 1976. From 1977 to 1980, he was with Marquette University in Milwaukee, Wisconsin, as an assistant professor with the Department of Electrical Engineering.
He arrived on the UAH campus on Sept. 1, 1980, when the University was still on the quarter system, and has been doing research in the areas of microelectronics devices, circuits and materials ever since. His research efforts are presently focused on microelectronic device modeling for integrated circuit design, nonvolatile semiconductor memories, metal-ferroelectric-semiconductor field effect transistors, ferroelectric nonvolatile memories, digital and analog and RF circuits using ferroelectric devices, radio frequency (RF) MOSFET modeling for wireless communications and RF circuits for wireless communications.
Dr. Ho has been actively involved in researching digital, analog and RF circuits using ferroelectric devices as well. He is currently performing research on ferroelectric transistors, ferroelectric ultra-capacitors, Dual-Gate MOSFETs, Germanium-Silicon substrates for dual-gate MOSFETs and modeling intrinsic capacitance for metal–oxide–semiconductor (MOS) devices.
The UAH professor has coauthored or authored more than 130 journal and conference/symposium papers and presentations in a variety of journals, such as IEEE Transaction on Computer-Aided Design of Integrated Circuits and Systems, IEEE Transaction on Electron Devices, Solidi State Electronics, Microelectronic Engineering, Microelectronics Journal, Electronics Letters, International Journal of Electronics, Integrated Ferroelectronics, Physica Status Solvid A, Physica Stats Solidi B and International Journal of Quantum Chemistry.
Dr. Ho and his students attend integrated ferroelectric conferences worldwide, publishing and presenting the results of their research. Over his career, he has introduced a number of new courses, including ten 600/700 level graduate courses in the ECE department, and offered several of these courses regularly for many academic years as well as worked with Ph.D. and master graduate students. He has graduated nine Ph.D. students and 26 M.S. students.
He also introduced EE 310: Solid State Fundamentals in 1981 at UAH, which has continued to be a required course in the Electrical and Computer Engineering (ECE) Department for four decades now. These courses present the fundamental basis for the theses and dissertations written by the graduate students Dr. Ho has worked with as an advisor.
Dr. Ho was a recipient of the NASA/ASEE Summer Faculty Fellowship in 1985, 1986 and 1987 and received the Outstanding Educator Award from the Institute of Electrical and Electronics Engineers, Huntsville Section, in 2005.
Outside of UAH, Dr. Ho enjoys reading books, and is the proud father of two daughters.
---