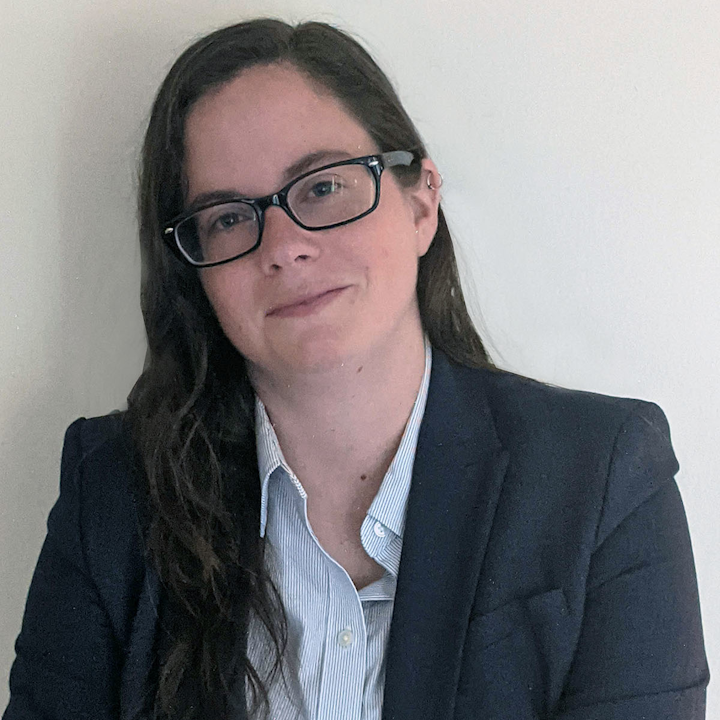 Katie Finn, Information Technology Manager at
Blackleaf Solutions.
COLUMBIA, MD  — June 17, 2021 – Blackleaf Solutions, the strategic IT partner and Managed Service Provider (MSP) that specializes in helping small and mid-sized electronic security companies leverage technology as they grow, announces the appointment of Katie Finn as Information Technology Manager.
Finn is a strategic, results-driven leader with a solid reputation for professionalism, excellent communication, customer service, and client relations skills. She has multiple years of IT experience with diverse IT responsibilities, in both the private and public sectors. Previously, she managed the IT Support team and IT Operations at ACA Compliance Group, worked as an IT System Engineer, and worked as an IT System Administrator for Rutgers University.
At Blackleaf Solutions, Finn will manage and oversee all IT activities and support in the organization, partner with key stakeholders to develop solutions for IT needs, monitor industry trends, and maintain IT policies and goals to support client needs.
Finn's hiring comes as Blackleaf Solutions continues to help small and mid-sized electronic security companies to scale their businesses while ensuring that their systems and data are properly protected. The company recently rolled out their Blackleaf Connect platform that provides up-to-date industry product and pricing information so electronic security companies can access accurate distributor data through their existing systems.
"It is an honor to welcome Katie to our company, as her vast experience and knowledge with all levels of IT systems and project management, her respect as a manager and leader, and her can-do attitude fit very well within our company," said Francis Kamp, President of Blackleaf Solutions.  
"Blackleaf Solutions is a proven leader in helping clients to grow through smart data management, analytics and reporting, and managed IT services," Finn said. "The company is poised for such dynamic growth and success, which makes it an exciting time to join the team."
About Blackleaf Solutions LLC
Blackleaf Solutions is a strategic IT partner and Managed Service Provider (MSP) that specializes in helping small and mid-sized companies position for growth. We provide project-based and ongoing services to support your business needs by providing secure, scalable solutions that maximize the potential of your systems and applications. For more information, visit www.BlackleafSolutions.com