Running a website is no small feat. In fact, it can prove tricky. Sometimes, the restrictions imposed by the local laws limit your room for website expansion. Other times, it is safer to store your content across the border altogether. No matter the reason, offshore hosting is sure to cater to all your website hosting needs. But what does it entail, anyway?
In short, offshore web hosting is a practice that allows the hosting of a website on servers that are located outside of the website's parent country. It is a cost-efficient solution that ensures high bandwidth, as well as confidentiality, security, and privacy of the hosted data. Moreover, it is an excellent website hosting alternative if you are looking to make the most of your content by utilizing the freedom of speech. In other words, offshore web hosting does not chastise any adult, gambling, or movie streaming content, to name just a few.
In this text, you will learn about the five best offshore web hosting companies. Also, we are going to touch on what makes each of them a strong contender in this line of business. And on that note, let us begin.
1. AbeloHost
AbeloHost is by far one of the most affordable offshore hosting companies. It is a Dutch company with servers located in Amsterdam and Dronten, Netherlands. If you are wondering why the server's location is relevant, hear us out.
A point often overlooked is that Dutch laws place great value on the privacy of information. This means that the data stored on AbeloHost's servers are safe from any legal inquests. Furthermore, the company has a flexible content policy, which highlights its support of freedom of speech in online spaces.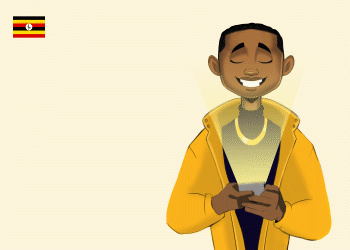 In terms of what AbeloHost has to offer, the company is known for dedicated servers, shared hosting, VPS, and last but not least — offshore domain registration. Additionally, customer support is available through either a ticket system or live chat during working hours. Should you need any hosting-related assistance, the support staff is ready to share professional advice on business development, online marketing, and website design. Moreover, you will find that the company has a knowledge base of tutorials, as well as a client-only section.
AbeloHost's cheapest plan includes a dedicated IP, 10GB of SSD-hosted webspace, and 50GB of bandwidth. Better yet, the plan starts at €5.99 per month. For your convenience, we have compiled a list of some of AbeloHost's most prominent hosting features below.
30-Day Money-Back Guarantee.
24/7 Server Monitoring.
Anti-DDoS Protection.
cPanel Installation.
Data Security.
Free Website Migration.
Free SSL Certificate.
2. Vicetemple
Vicetemple is another hosting company with data centers located in Amsterdam, Netherlands. Unlike AbeloHost, the company specializes in providing services and products for the adult industry.
Aside from web hosting, VPS, dedicated servers, and adult domain name registration, Vicetemple offers services for the development of adult websites as well. That is to say, you can place an order with them for fantastic themes and scripts relating to the adult industry. Additionally, the company does not abide by copyright claims and welcomes all types of adult content.
That being the case, Vicetemple support staff works diligently to improve their client's user experience. If you find yourself in need of customer support, you can reach out to the company through email, the ticket system, or via live chat.
Regardless of the benefits of broad bandwidth and total data protection, Vicetemple's cheapest plan starts at $5 per month. It includes a dedicated IP, 15GB of SDD webspace, unlimited bandwidth, 10 subdomains, and one-click CMS installation. To emphasize Vicetemple's amazing hosting features, here is a quick rundown:
45-Day Money-Back Guarantee.
24/7 Customer Support.
99.99% Uptime Guaranteed.
cPanel Included.
Free SSL Certificates.
One-Click Upgradability.
SSD Storage.
Usage Statistics.
3. Kamatera
Kamatera is a global cloud service provider offering a wide range of highly flexible cloud-based hosting products to small and large organizations alike. These include but are not limited to VPS and cloud hosting solutions, private networks, managed services, and dedicated servers.
The company's data centers are located all across the globe — from California, Texas, and New York, all the way to London, Amsterdam, Israel, and ultimately, Hong Kong. Be that as it may, Kamatera keeps all of its servers under a watchful eye regardless of their physical location. To further elaborate, security personnel, physical access control, continuous CCTV, and sensor monitoring make up just a fraction of the company's security protocols.
As far as Kamatera's customer support is concerned, you can get in touch with them via email, telephone, live chat, or the ticket system. However, if you are looking for a professional and prompt response to your inquiries, you will have to opt for one of their premium service plans.
With that in mind, Kamatera's cheapest plan starts at $4 per month. It includes one CPU core, 1GB of RAM, 20GB of disk space, and 5000GB bandwidth. To summarize, these are some of Kamatera's most important hosting features:
30-Day Free Trial Including All Cloud-Based Products.
24/7 Support.
99.95% Uptime Guarantee.
Data Safety and Security.
Instant Setup.
Root Access.
SSD Storage.
4. Flokinet
Flokinet is an offshore hosting provider based in Reykjavik, Iceland. Along with its servers, most of the company's clients are located in Europe. In fact, data centers are not only situated in Iceland but Finland and Romania as well.
With a focus on data privacy and freedom of speech, Flokinet offers VPS, shared and dedicated servers, server bank colocation, and free domain registration. This being so, the company only needs a valid email address from clients to sign up for its hosting services. Additionally, Flokinet uses encrypted end-to-end VoIP protection for all of the shared hosting accounts. Since the working stations are encrypted as well, hosted data remains anonymous and safe.
If you need to contact the company's customer support for whatever reason, you can rest assured that they will respond promptly and help with any hosting issues. The team can be contacted by phone or email, or through WhatsApp, Threema, Skype, or Signal.
Flokinet's cheapest plan starts at $2.99 per month and includes 1GB of RAM, 5GB of SSD storage, DDoS protection, and unmetered traffic. In other words, Flokinet's core hosting features are:
99.99% Uptime Guarantee.
DDoS Protection.
DMCA Ignored.
Softaculous App Installer.
SSD Hosted.
SSH Access.
SSL Certificates.
5. OffshoreDedi
OffshoreDedi is an offshore hosting provider based in Belmopan, Belize, and with data centers located in Bulgaria, Netherlands, and Ukraine.
The company's affordable maximum uptime services include VPS, shared hosting, streaming, and dedicated servers. Moreover, OffshoreDedi does not only put great effort into protecting customer privacy but greenlights copyrighted material as well.
Should any issues arise, you can contact the company's customer service through email, live chat, telephone, or Skype. However, keep in mind that the support staff may not always be available if you opt for live chat communication.
OffshoreDedi's cheapest plan starts at €14 per month and includes 10GB of storage, 10 emails, 3 domains, and unmetered bandwidth. In short, OffhorDedi's most important hosting features are:
24/7 Customer Supports.
99.99% Network Uptime.
Anonymous Domain Registration.
Fully DMCA Ignored Hosting.
Softaculous.
Unmetered Website Traffic.
Final Thoughts
All things considered, offshore web hosting offers many added benefits at an affordable price. With the promise of anonymity and data protection, it helps clients reach their target audience more efficiently by taking full advantage of the freedom of speech and overriding DMCA claims.
In the long run, we strongly recommend that you do the necessary research and go through different customer reviews before settling on your preferred offshore hosting provider. To that end, our list of the five best offshore web hosting providers should make for a good starting point.